Schedule a First-Class Diametrix Cut with the
Premier Hair Salon in NYC—Christo 5th Avenue Salon!
Get a Beautifully-Layered Texturized Cut and
Choose from an Exclusive Line of Curlisto Hair Care Products
Christo Curlisto The King of Curls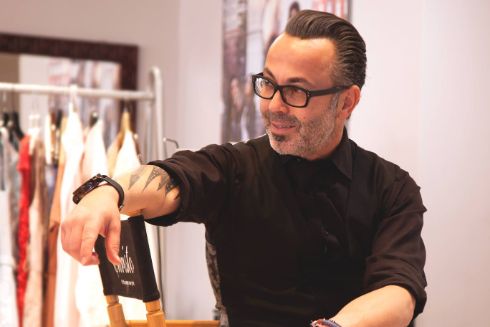 Dubbed "The King of Curls" by The Wall Street Journal and Women's Wear Daily, Christo Curlisto is the founder of the Christo Fifth Avenue salon, the premier hair salon located on New York's famed Fifth Avenue, as well as the Global Artistic Director of Curlisto® products. Featured in fashion magazines around the world, Christo Fifth Avenue is home to the revolutionary Diametrix cutting and styling technique which focuses on creating beautiful layering based on the many intricate styles and textures of curly hair. Offering both individualized and specialized services, the international team of platform artists at Christo Fifth Avenue is sure to help you achieve a stunning, unforgettable look.
Christo® Diametrix Cutting Technique
An exclusive offering created by Christo himself the Diametrix cut is designed to support every curl type. An "inner layer sliding and texturizing cut" that helps reduce bulkiness and improve the look and feel of hair while avoiding the "pyramid shape", it allows you to create a more well-defined, beautiful look that highlights your individuality and personal style with premier definition.
Curlisto Diametrix Cuts
Founded by Christo Curlisto, Christo Fifth Ave salon is the premier haircare specialist focused on curly hair types, textures, and layering. Contact us for more information.
Exclusive Signature Treatments
Home to Curlisto® products, you'll find all the haircare support you need to help maintain beautiful strength, shine, and manageability all on your own.
In Salon Bridal Design
You always want to look your very best, especially on one of the biggest days of your life. Get the perfect look before your wedding day and walk the aisle with confidence.
Bespoke Styling
We want you to feel confident inside and out while embracing your individuality with boldness and beauty. We can create a customized plan to suit your own unique needs.
Vibrant & Natural Coloring
Enhance your natural hair color to create a fuller look, or go with something that's vivid, bold, and colorful to set your own tone and originality. We can do it all with true style.
Special Treatments
Looking for something truly unique or have a custom request? Contact our office and we'll work to provide you the right services, products, or answers you need.
Customizable Hairstyles Specializing in Curly Hair
It's no secret that curly hair comes with its own unique textures, waves, styles, and challenges. Christo Fifth Avenue understands this better than anyone because we have intimate knowledge of how to give you the perfect Diametrix cut while sharing how to help maintain your ideal look as you go. Set up an appointment today with the best curly hair salon in NYC and let us create a bespoke look that's truly all your own.
We all want to know more about how we can maintain healthy, beautiful hair and love keeping up-to-date on trends, styles, colors, and products. That's why we also keep a running blog of information that's tailored to your lifestyle and will inspire you to do more with your hair and feel more confident every day!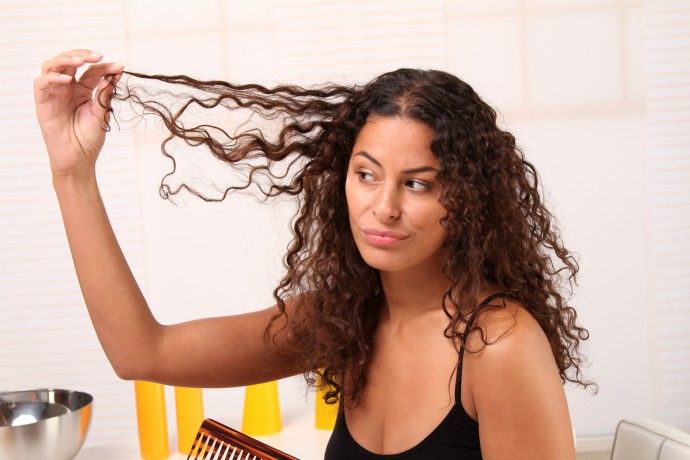 We all have our fair share of dry skin issues once the weather starts changing up. I personally feel like as soon as my body gets used to the ridiculous humidity and NYC heat, it suddenly vanishes and just like that the colder seasons quickly creep up on us! That...
read more
We offer a wide range of salon and spa services for men and women. Checkout our gallery and pricing below.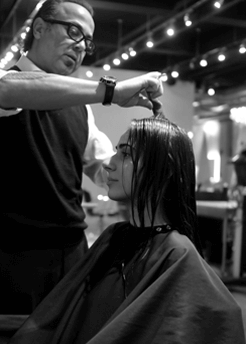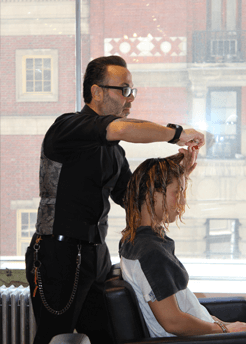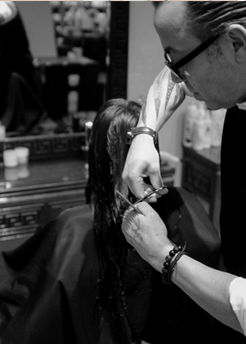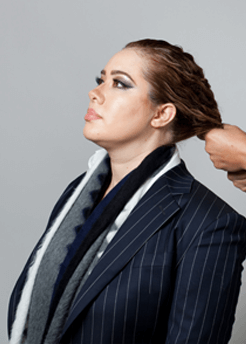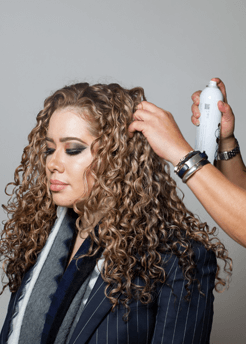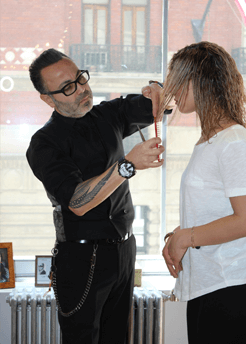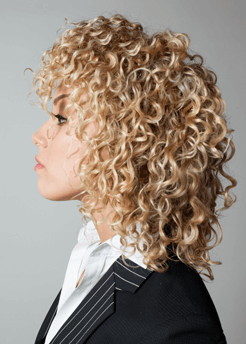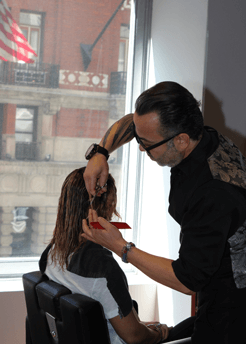 We offer a wide range of salon and spa services for men and women. Checkout our gallery and pricing below.
Your beautifully-unique curly hair needs just the right line of products to keep it looking strong, healthy, and radiant; not to mention manageable. As the home of Curlisto® products, we've got a wide selection of in-salon and in-home treatments that help condition, style, and enhance your hair from root to tip.
Exciting Offers Never Miss a Great Deal
Looking to get the best deal on a new hair cut or some new haircare products? Christo Fifth Avenue in Manhattan is always looking to provide our clients and customers with amazing discounts and exclusive services. Check back regularly to find out more about our offers and to schedule an appoint today.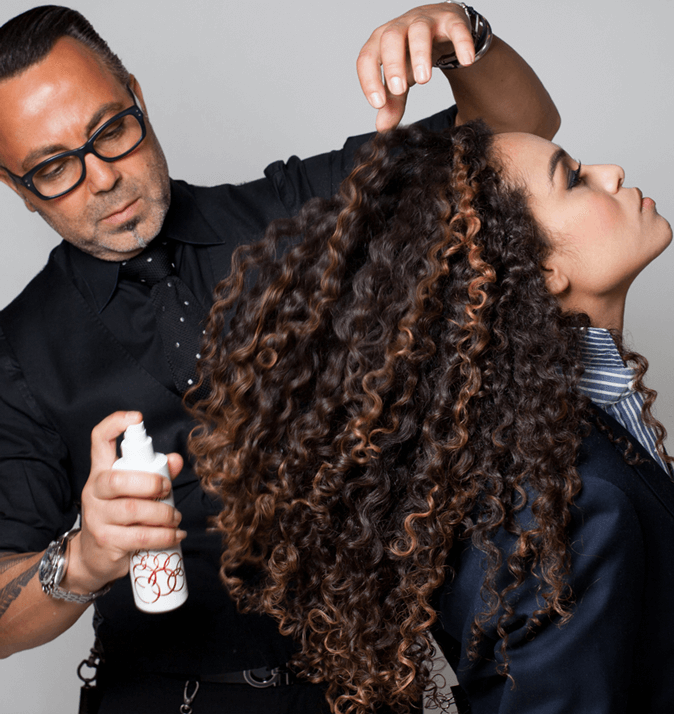 FOR ALL OF YOUR HAIR NEEDS, OUR CURLISTO KITS ARE NOW 30% OFF
30% Off CURLISTO KITS
Curlisto Daily Care Kits (Vegan Curls, Colored Curls, and Botanical Curls), Curlisto Styling Kits for Wavy to Loose Curls, Medium Curls, and Tight to Kinky Curls. Curlisto Kits for Kids and Christo NYC Men's Kits are available.
Shop Now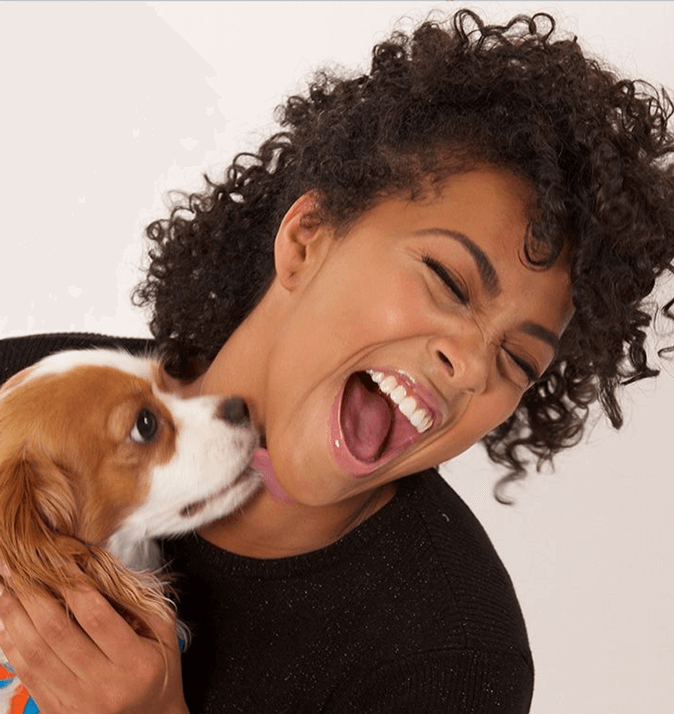 SAY GOODBYE TO SENSITIVE DRY SCALP AND HAIR SHAFT
50% OFF CHRISTO SEA TREATMENT – IN SALON & TAKE HOME
50% Off Both In-Salon & Take-Home Sea Treatment! 20% Off Curlisto Scalp Stimulant! Rock Fall's Biggest Curly Hair Trend – Improve Scalp Condition & Promote Healthy Hair Shaft
Shop Now
Mon 10:00-6:00
Tue 10:00-6:30
Wed 10:00-6:00
Thu 10:00-6:30
Fri 10:00-6:00
Sat 9:00-4:00
Sun Closed
Schedule An Appointment Contact Us Today
Led by Christo Curlisto himself, our team of hair salon professionals are ready to help you capture that perfect look. Call us at 212-997-9800 or use the form below to set up an appointment that fits your schedule.
Phone Number
212-997-8800
Email Address
info@christonyc.com
Address
35 west 45th Street 3rd Floor, New York, NY 10036