Curlisto® Diametrix™ Cutting Technique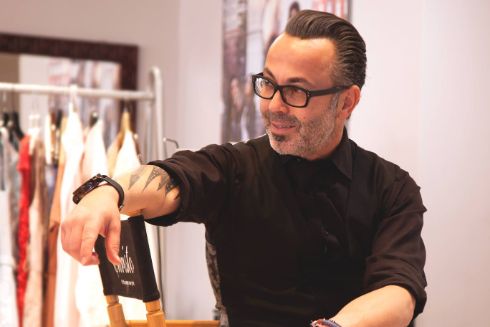 Curlisto® Diametrix™ Cutting Technique is a technique with three phases: Phase I: Texturizing. Divide into 12 equal sections. Phase II: Diagonal angle cut. Phase III: Versus unique face framing cut. Apply this amazing Diametrix™ Cutting Technique on any type of curl, and deliver perfect styling – curly or straight!
ONE CUTTING TECHNIQUE BENEFITS ALL CURL TYPES
Become a Curlisto® Specialist
Be the first in your area to join the force of Curlisto®! Separate yourself from the competition and become a certified Curlisto® specialist.
Learn how to receive advanced education of cutting and styling curly hair.
Curlisto® Styling Bars
Curlisto® Certified Salons
Curlisto® Diametrix™ Cutting Classes are available now.
With Curlisto®, you will add new services and gain new clients. Contact us for more details.
We welcome salon professionals to join the Curlisto Team and become the Curl Specialist in your area. Please fill out all required fields and your comment. Curlisto education and cutting classes are available upon request.