Before you know it, your planner will be packed with holiday parties, Secret Santa get togethers, and ugly Christmas sweater parties. Next Wednesday at 6pm, December 13th, we will be hosting a wine and cheese party at Christo Fifth Avenue to give our curly friends tips on holiday hair styles as well as complimentary consultations! If you aren't able to make it, we got you covered with these two super cute, super easy holiday hairstyles so that you'll be ready for any special event that comes up.
TOUSELED CHIGNON
Step 1. 
Gather hair into one hand as if you're making a ponytail near your crown, slightly off to one side that you prefer.
Step 2.  
Using a metal free hair tie, pull hair half way through, then twist the elastic and bring it back over the rest of your hair in the opposite direction, to form a messy bun. 
Step 3. 
Adjust the bun by pulling it down to the nape of your neck, keeping it slightly off to the side. Tuck loose curls into the bun as desired. Top it off by adding in a beautiful hair accessory to create the ultimate holiday look!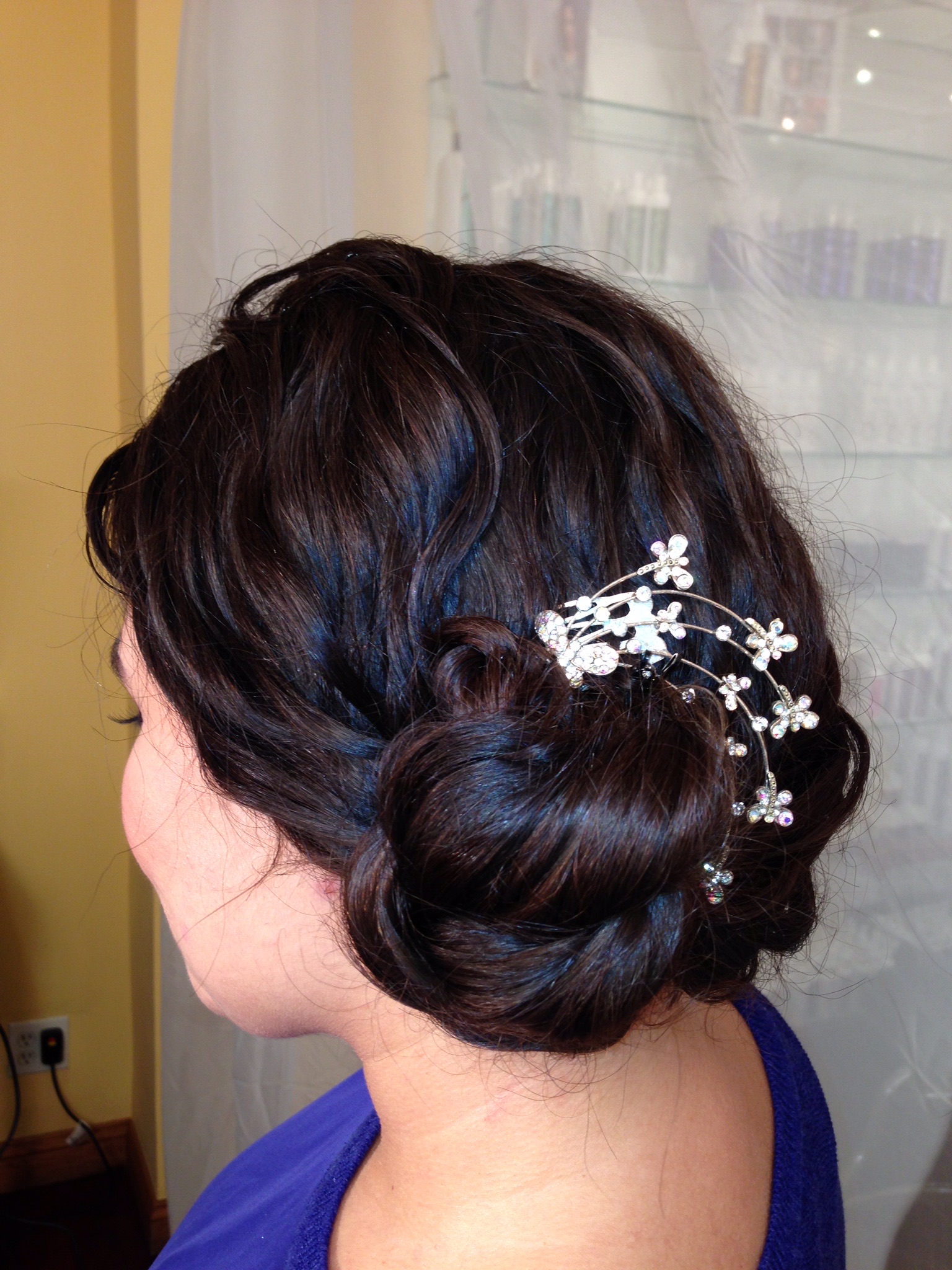 Chic n' Low Pony
Step 1
Distribute a palm-sized amount of mouse to dry or damp hair with your hands. Make sure the mousse is distributed from root to tip. This will give your hair extra volume and help the ponytail hold the curl.
Step 2
Once your hair is completely dry, tease your hair at the crown with a wide booth comb. Then, create a deep side park in your hiar. Lightly brush over the top to create a shiny, smooth look.
Step 3
Bring your hair over to the opposite side that your part is on. Gather into a low ponytail at the side of your neck, and secure with a hair elastic, making sure the ponytail fall right over your shoulder.
Step 4
Wrap one-inch piece of the loose ponytail hair around the hair elastic, then pin underneath the ponytail, disguising the hair elastic completely. Finish off by maintaining the style with a spritz of finishing hairspray!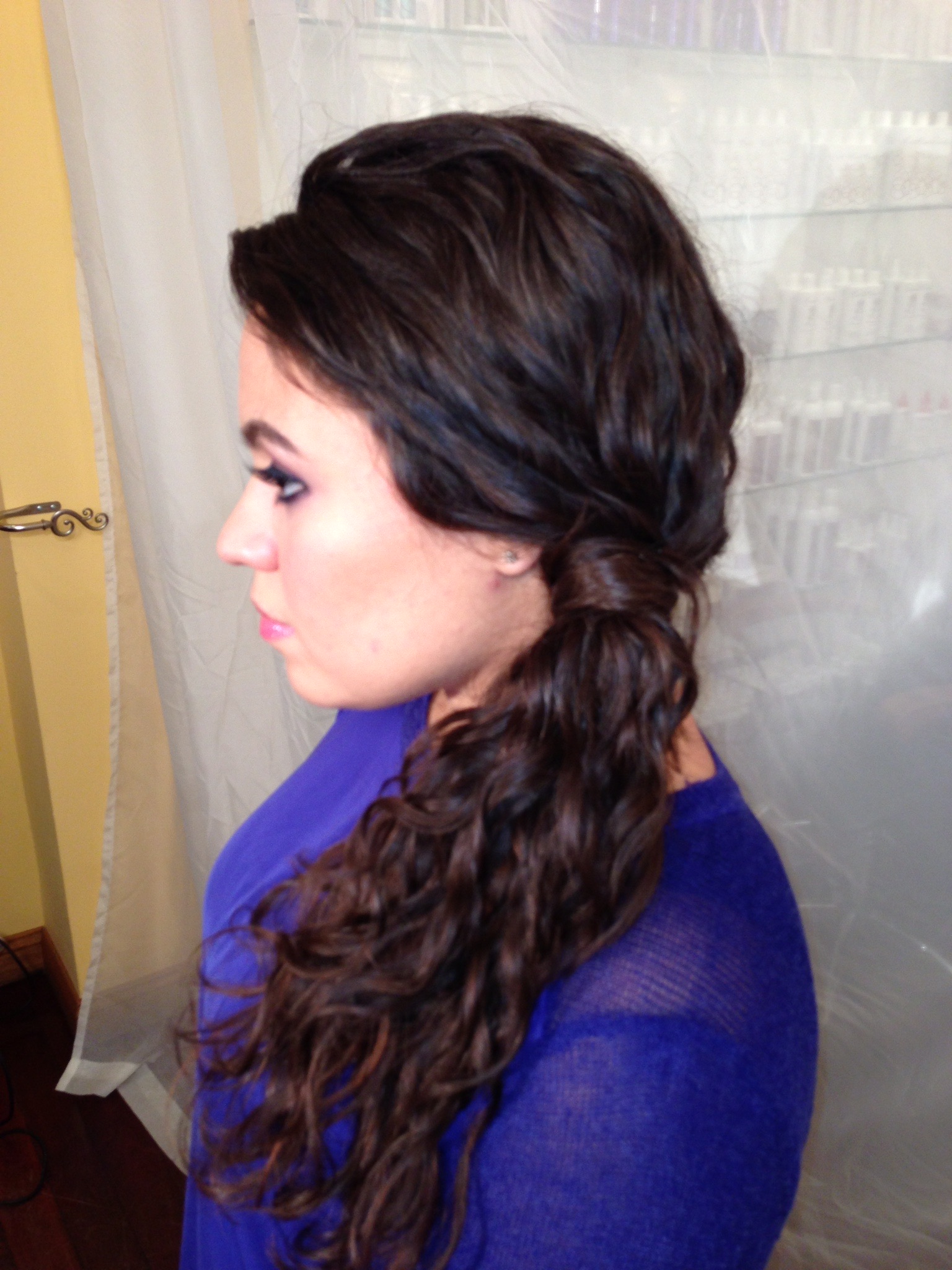 & for even more holiday hair tips and at home care for your curls, join us at our salon next Wednesday evening!