Halloweekend is just about a week away – is your costume ready? No? Don't worry, mine either. It's typical of me to wait until last minute to scramble around and look for what I'm going to pull off this year.
Since I've been all about embracing my natural curl texture this year, I've thought of a few costumes that will compliment my wild curls. Here's a list of great ideas for all the curlies who are having trouble on what to pull off this year:
1. Sandy from Grease
Use Curlisto's Structura Lotion and Control I Gel to create Sandy's voluminous curls. Pin your curls to one side for a real Grease vibe. This costume can easily be found in your closet – grab some high wasted black pants, an off the shoulder black top, and your leather jacket. Don't forget, you gotta have red platform heels if you really want to nail this costume. 😉
2. Cruella Del Vil from 101 Dalmatians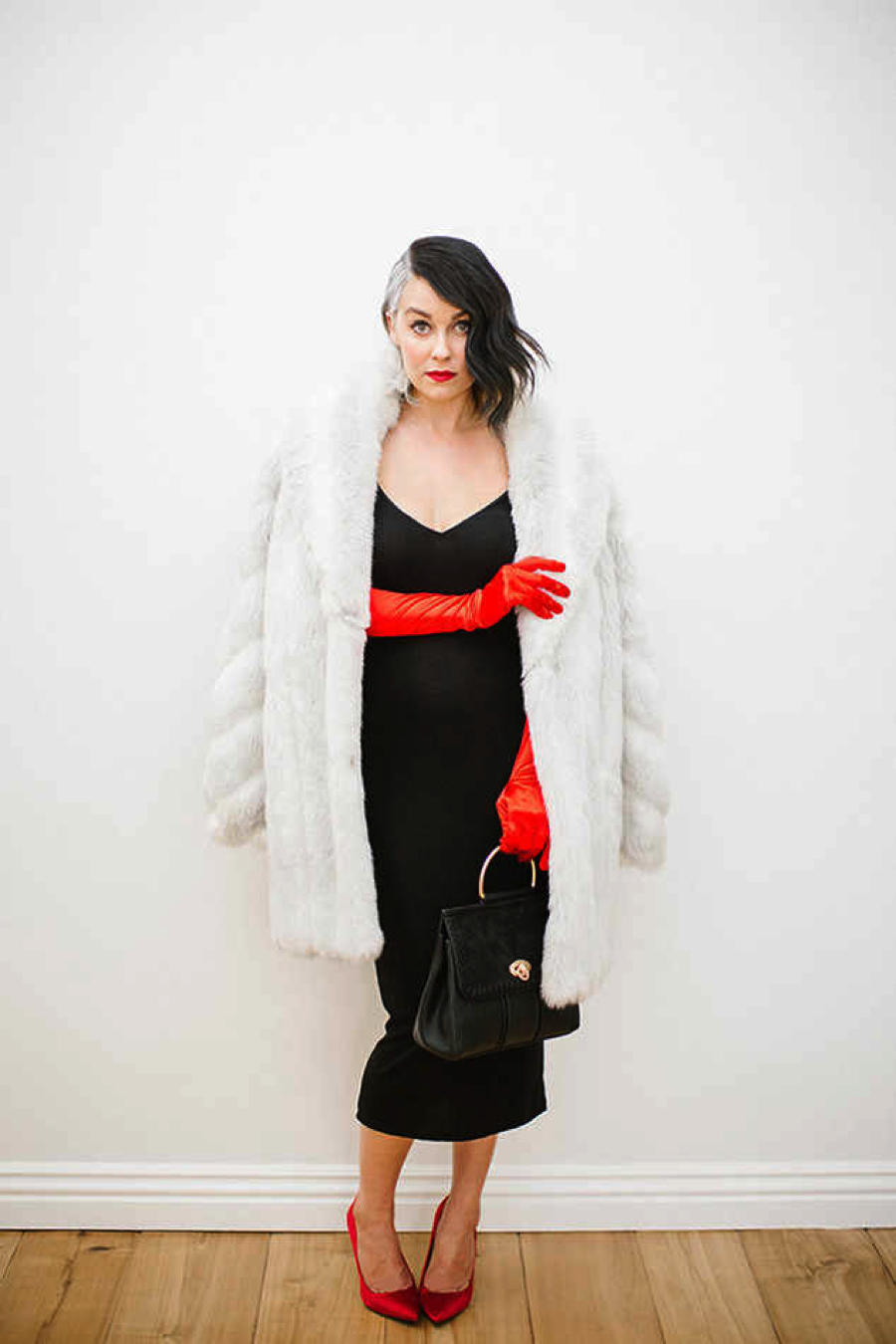 Ah, my favorite Disney movie! And another simple put together costume you can most likely find in your closet. Not to mention, it's a great excuse to put on a glamorous black dress and a faux fur coat. For Cruella's hair, be sure to use Curlisto's Bio Gel Mousse to create smooth waves along some temporary spray on hair color which you can easily find at any Halloween shop to create that half white half black hair style. Throw on some bright red lipstick and red gloves to complete the look!
3. Mel B aka Scary Spice from Spice Girls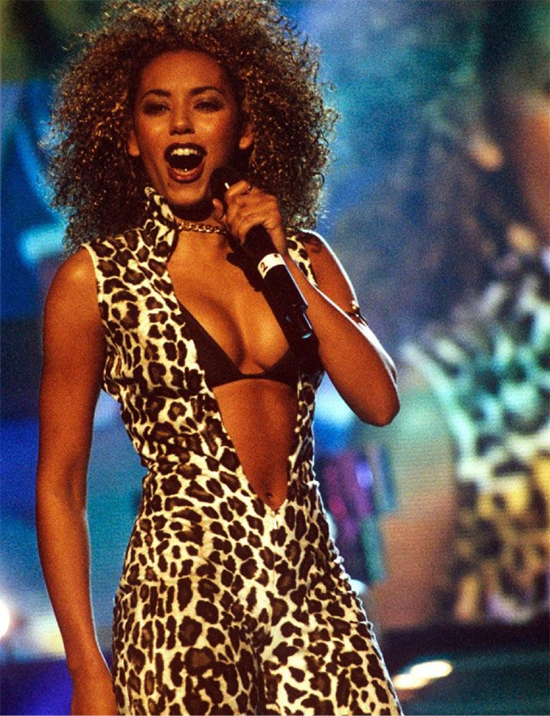 Getting those real Scary Spice curls involves boosting the body, which you can do by diffusing with Curlisto's blow dryer and teasing your hair.  To get Mel B's hair pretty much demands the use of Lotion PLUS and Structura spray for bouncy, long lasting curls. Pair your hair with a cheetah fit and you're ready to spice up the night!
4. Beetlejuice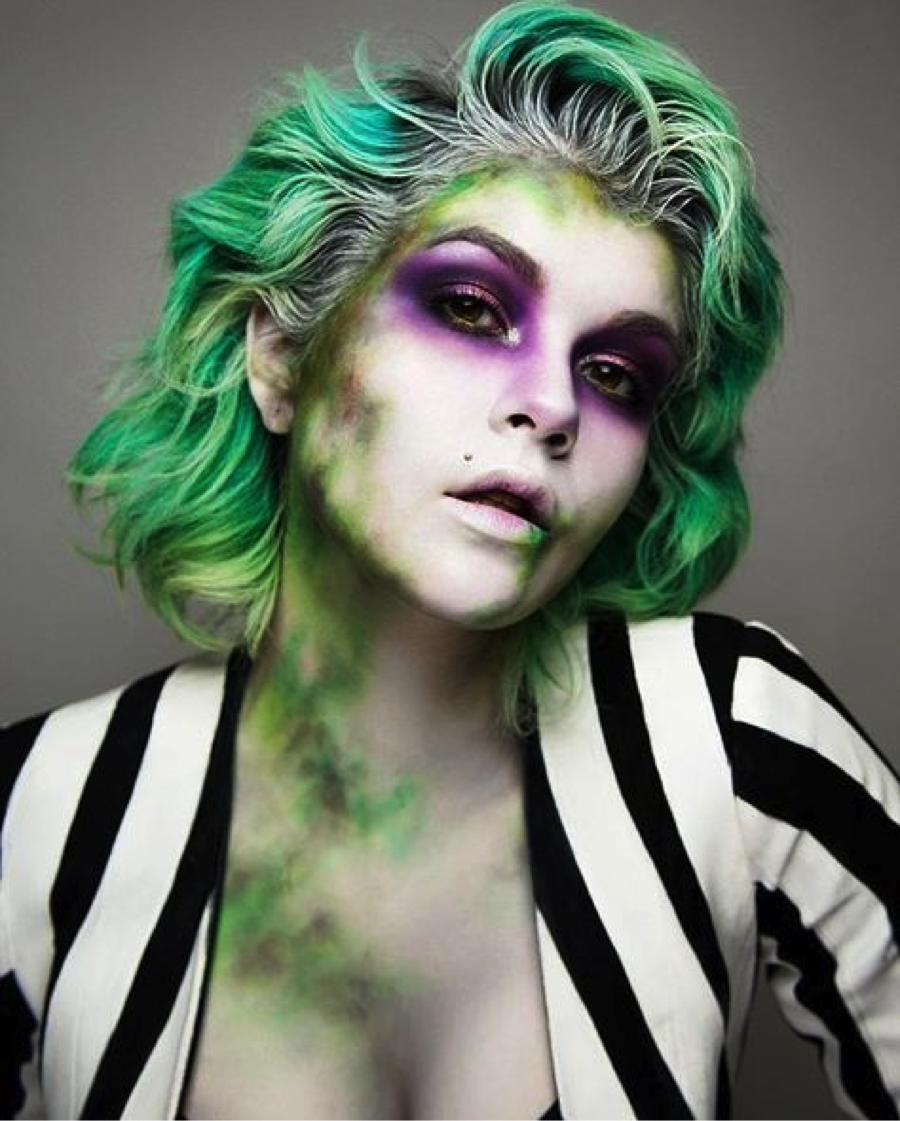 Beetlejuice requires  teasing to your curls, style it by back brushing sections of your hair with a Curlisto's finger comb. Use Repair Cream for protection. Finish with Structura Spray for great hold. Pair with a classic pinstripe blazer or pants, and add some white and green face paint with a vibrant purple shadowy eye!
     5. Prince
"Purple Rain" opened in 1984 and quickly became a cult classic! For true fans, creating a Prince costume is fun, exciting, and out of the ordinary! Be sure to use
Curlisto's Lotion PLUS
and
Blow Me Clean Dry Shampoo
to create the ultimate 80's curls. If you don't already have a white blouse and purple blazer, head out to your local Goodwill or Salvation Army, you should be able to find some clothes that will serve as a sufficient point!